Apprentices
Higher education – who needs it? Glass Digital offers a number of apprenticeships in Newcastle. Sometimes the best way to learn about a particular subject is not to read about it in books, but to go out and experience it for yourself.
Our apprenticeship scheme is available to applicants of all ages and educational backgrounds, and we take particular care to ensure that your training is the right fit for you and your career. Whether you already know the type of profession you want to work in, or you wish to hone your skills while you consider your career options, being an apprentice at Glass Digital will open you to a world of opportunities both inside and outside of the business.
What's more, our apprentice intake is not capped, meaning we consider applications year-round. We always welcome fresh ideas, and our apprenticeship scheme allows bright candidates to enter the business at grass-roots level, allowing us to grow together. But why take our word for it? Here's what one of our current apprentices had to say: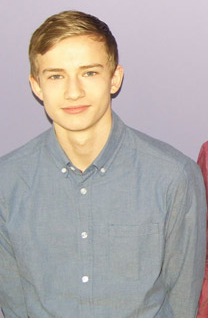 I always had my heart set on going to sixth form and then eventually going on to university. When I got to sixth form however, I felt like I had lost interest in the subjects I was taking, so made the decision to leave and try other things.
I got in touch with my old school, who sent me to a training agency. They recommended that I send my CV over to Glass Digital, and even though I didn't have much experience in the world of digital marketing, they invited me for an interview to get a grasp of my character. I was thrilled to be offered the job shortly after.
The training at Glass Digital was unlike anything I had experienced before. I was used to learning in a classroom environment, but this training was very hands-on, and I was allowed to practise what I was being taught instantaneously. I feel as though being trained in this way was really helpful, because it is one thing to be told how to do something, but another to actually do that thing yourself.
I feel comfortable at Glass Digital due to the level of support I am provided with. In addition to there being other apprentices at my level, and at my stage of learning in the business, some of my colleagues have a vast wealth of experience that I can learn from. Despite them being well-seasoned, they never take for granted that I am still learning the topic, and are very accommodating of that. We have a great structure in place for training new staff, and that has definitely benefited my learning here.