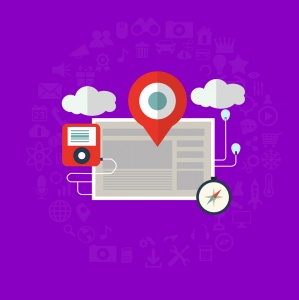 Content Marketing
Forget gimmicks and guesswork. Your content marketing campaigns are carefully designed to target the right people, in the right place, at the right time. Solid research informs every decision, ensuring we deliver meaningful results — not empty stats.
Your content marketing concepts aren't plucked from thin air. By planning every last detail, we create content that delivers value and drives results.
Content Audit
An in-depth content audit is the foundation of all our successful content marketing campaigns. It identifies industry seasonal peaks and search terms that potential customers are using to find content related to key parts of your business. We also review how effective your existing content is on your website, paying particular attention to your key areas. Finally, your content audit highlights trending and popular content in your industry and gives a good indication of which formats and platforms are likely to have the most success on your campaign.
Content Strategy
We use all of the information in the audit to develop a number of targeted content projects that engage with your key audience at different stages of the purchasing cycle – that is, everybody from the prospective shopper to the returning customer. Content marketing concepts are prioritised by seasonality and market potential, ensuring that we are able to plan, research, create and promote them effectively, so that they are in front of the right audience at the right time. Our strategic approach ensures that entire projects are mapped out for you on a timeline, so you know exactly what is happening at each stage of the campaign.
Content Reporting
Our content projects deliver real value by turning your website into an authoritative and trusted platform in your industry, setting you apart from your competitors. Their purpose is to drive awareness and engage with potential customers earlier on in the purchasing journey in both existing and complimentary markets.
Glass Digital has significantly improved our online visibility through their technical, creative and collaborative approach to digital marketing. We continue to be impressed with the results being delivered. It's great to work with such transparent and experienced team.
I have worked with the team at Glass Digital for many years — their expertise is second to none. They involve us in everything they do, acting as an extension of our ecommerce team and inspiring confidence in every digital project.
We've been working with the team at Glass Digital for almost a year now, and our close collaboration has been invaluable for us as a company, as well as our clients. The solutions offered by Glass Digital have boosted our own service offering, and it's allowed us to focus fully on our key target customers - we look forward to continuing the successful partnership