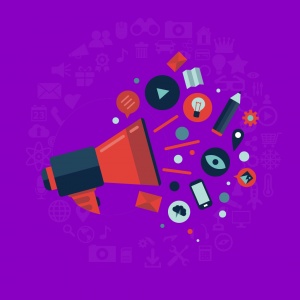 Outreach & PR
Our outreach team use their vast expertise, experience and ever-growing network of relationships with bloggers, journalists, freelance writers, editors and webmasters to promote your business. We pursue targeted promotional opportunities with key industry influencers to give you exposure on high-quality and relevant websites. These provide clear long-term search benefits, exposing your website to potential customers in existing, new and complementary markets.
Our outreach and PR activity makes sure you get a thumbs-up from search engines and real users, so you can enjoy all the benefits that come with targeted search and engagement.
Outreach & PR Audit
It is vital that we understand your business before we begin any promotional activity. We spend a significant amount of time evaluating your existing assets, capabilities and limitations so that we know where best to focus our efforts throughout the campaign. This includes looking at your existing assets, areas where you might look to build new assets, and also any previous PR activity.
Outreach & PR Strategy
We use the information we gain from you in the outreach and PR audit to define a strategy that outlines where we will focus the majority of our outreach activity. Where relevant, we'll also liaise with other marketing or PR teams to maximise our efficiency. We have an ethical approach based on real relationships, which returns great pieces of online exposure that help boost your brand awareness. There are no underhand tricks. No cut corners. No smoke and mirrors.
Outreach & PR Reporting
Our outreach specialists provide real-time updates through an efficient project management system. Promotional opportunities and projects are discussed collaboratively and marked off when completed, so you always know what we're up to. We are also able to provide real-time snapshots of activity at any point in your campaign, showing a full pipeline of potential opportunities and any outstanding tasks that need to be completed.
Glass Digital has significantly improved our online visibility through their technical, creative and collaborative approach to digital marketing. We continue to be impressed with the results being delivered. It's great to work with such transparent and experienced team.
I have worked with the team at Glass Digital for many years — their expertise is second to none. They involve us in everything they do, acting as an extension of our ecommerce team and inspiring confidence in every digital project.
We've been working with the team at Glass Digital for almost a year now, and our close collaboration has been invaluable for us as a company, as well as our clients. The solutions offered by Glass Digital have boosted our own service offering, and it's allowed us to focus fully on our key target customers - we look forward to continuing the successful partnership